Menu
Zone type:ab<== ==>place:ab<===
Webmaster: ZonePlace=ab; dzial=wiadomosci; Stan delivery
Police want a no-fly zone around Windsor Castle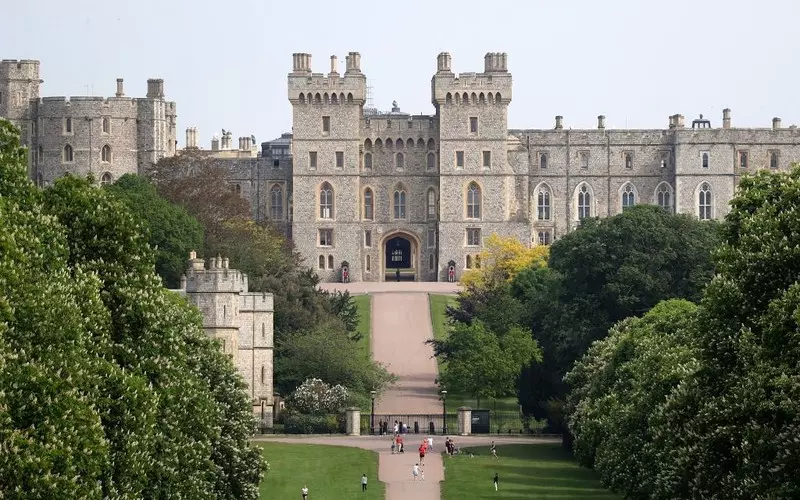 The London Metropolitan Police said it had applied for a no-fly zone over Windsor Castle and in its immediate vicinity. Since the outbreak of the pandemic, Queen Elizabeth II has spent most of her time there.
Zone type:video<== ==>place:video<===
Webmaster: ZonePlace=video; dzial=wiadomosci; Stan delivery
Zone type:e-mobile<== ==>place:e1-mobile<===
Webmaster: ZonePlace=e1-mobile; dzial=wiadomosci; Stan delivery
News available in Polish
Jak zapewniła policja, wniosek o ustanowienie strefy zakazu lotów jest efektem prowadzonego przeglądu środków bezpieczeństwa na zamku i nie ma związku z żadnym konkretnym zagrożeniem czy informacjami wywiadowczymi.
Został on jednak złożony kilkanaście dni po tym, jak w Boże Narodzenie na terenie zamku aresztowany został 19-letni mężczyzna uzbrojony w kuszę. Funkcjonariusze analizują również nagranie wideo, na którym zamaskowana postać trzymająca w rękach kuszę mówi, że chce w ramach zemsty zamordować królową. Osobą z nagrania jest najprawdopodobniej aresztowany później 19-latek, Jaswant Singh Chail.
Mieszkańcy Windsoru zostali zaproszeni do wyrażania swoich opinii na temat wnioskowanej przez policję strefy zakazu lotów. Jeśli zostanie ona ustanowiona, obejmować będzie obszar w promieniu ok. 3 km od zamku do wysokości 762 metrów.
Czytaj więcej:
Z powodu wzrostu zakażeń królowa Elżbieta II zostanie na święta w Windsorze
Mężczyzna, który z kuszą wtargnął na teren zamku Windsor, "jest pod opieką lekarzy"
Intruz, który dostał się na teren zamku Windsor, zapowiadał zabicie królowej
AdsByGoogle - In-Feed slot=4906192224
Zone type:d<== ==>place:d1<===
Webmaster: ZonePlace=d1; dzial=wiadomosci; Stan delivery
Zone type:e-desktop<== ==>place:e1-desktop<===
Webmaster: ZonePlace=e1-desktop; dzial=wiadomosci; Stan delivery
Zone type:d<== ==>place:d2<===
Webmaster: ZonePlace=d2; dzial=wiadomosci; Stan delivery
Zone type:d<== ==>place:d3<===
Webmaster: ZonePlace=d3; dzial=wiadomosci; Stan delivery
Zone type:d<== ==>place:d4<===
Webmaster: ZonePlace=d4; dzial=wiadomosci; Stan delivery